The brightness and contemporary style of O'Keeffe have placed her in the top bracket of artists when it comes to art print reproductions. She sits alongside the likes of Warhol, Picasso and Dali as those whose work can be seen in people's homes all across the world. The content of her work is also varied enough to attract different tastes, from the industrial city scenes to the natural flowers and landscape art, though most are more aware of her flower depictions than any other genre in which she was involved.
The modern, minimalist interiors of most homes are well suited to a bold splash of colour and contemporary art is particularly suited to this. Smaller homes would not suit large scale renaissance art, where you must be able to stand from a distance in order to appreciate the painting as a whole. You will find a similar scenario with national museums and galleries who will devote more room to a Rubens masterpiece than, say, a post-impressionist landscape. Smaller, more affordable framed art can also be rotated around at the whim of rue household. Keeping the same art layout across your house can easily become stale, so there can be a greater benefit from having more flexibility.
It is always advisable to order prints of this artist's work from approved sellers. The museum in the US dedicated to her career is certainly the best place to start. Some of the owners of her work also offer approved print versions of them, though their selection will normally be restricted to just a few artworks. Additionally, there are a small number of retailers who have paid to license some of her artworks as print reproductions including several in the US and UK, though some others are doing so without permission and they should be avoided.
The exhibition prints often frame the artwork with some branding of the event and these can be popular ways of remembering a particular visit to see her work. Most, however, would prefer just to enjoy the artwork on its own, and as large as possible for their own requirements. Some of those with minimalist homes could use a Georgia O'Keeffe painting to add some much needed colour and form, with her style hitting a nice balance between abstraction and reality. You might have several small items displayed alongside each other or fill most of the wall with a larger version, the choice is entirely yours.
Most Popular Georgia O'Keeffe Prints
The artist produced several hundred artworks during her professional career, but only a relatively small selection is easy to acquire as an art print. Some of her more obscure paintings and most of her drawings are better served by some of the publications on her work. There is a Catalogue Raisonne from 1999 that listed all of the artworks currently attributed to the artist and you should be able to find a photograph of your favourite artwork somewhere in there. There were several clear bodies of work from this artist and so in most cases an alternative, relatively similar artwork can normally be found. In recent years there has also been a number of exhibitions which have exposed some of her less famous artworks, plus also some niche publications which have focused on particular periods of her career.
It is certainly O'Keeffe's oversized flowers which remain her biggest draw and this is reflected in which artworks are most often reproduced. Her blend of femininity and modernity seems most favoured by women above all else. Many artistic depictions of plants and flowers can be more traditional and old fashioned in the view of younger generations, making O'Keeffe's work a viable alternative. She was also particularly involved in some of these flowers, and so was well connected with each artwork - some were even grown in her own garden.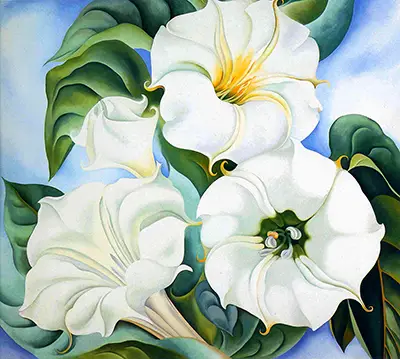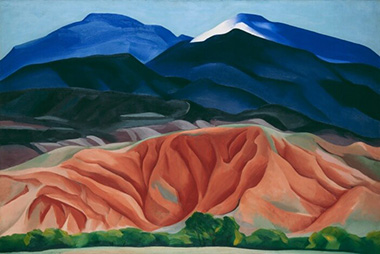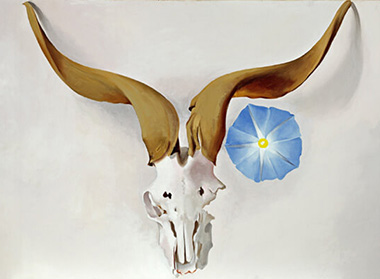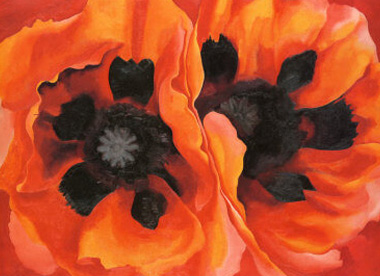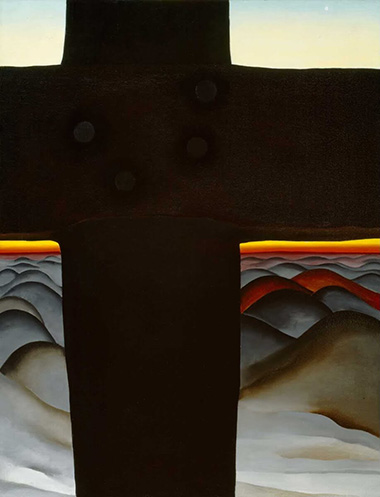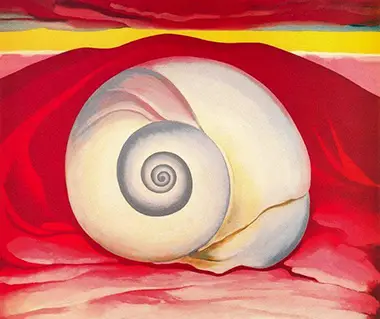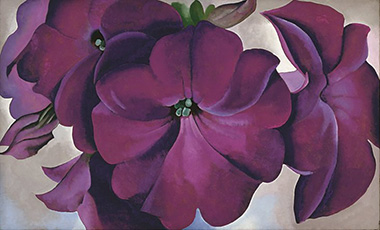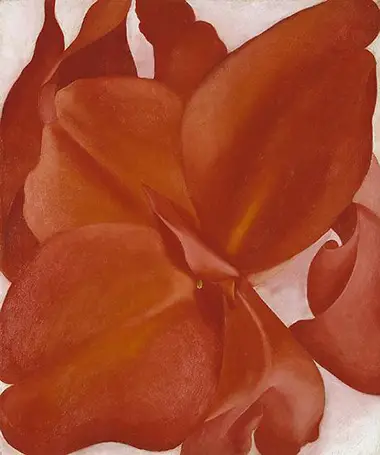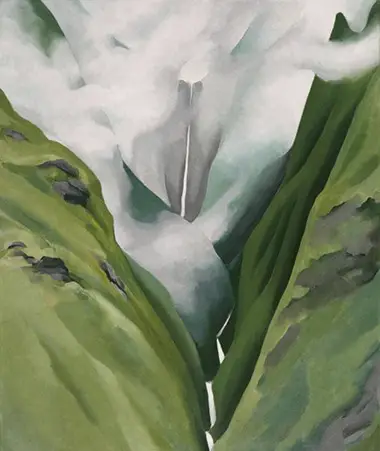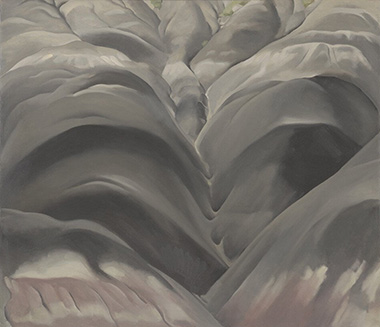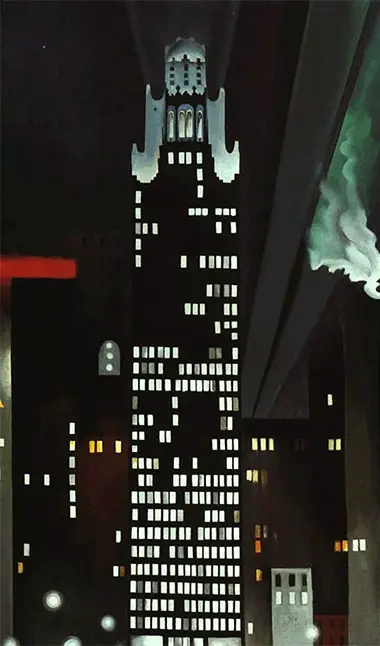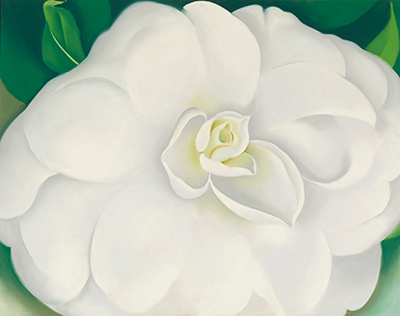 Choosing Between Different Print Formats
Once you have selected which artwork to go for, there are still other decisions to be made. Assuming you have chosen a retailer already, you will then be presented with an array of options for the customisation of your final print. Most obvious is the size, and this will depend on the amount of space that you have available for where it is to be hung. As mentioned before, some like to put several artworks alongside each other rather than having a particularly large reproduction to fill the entire area. Framing a print can add a smart finish too, and many different styles of frames are available to best suit your own decor. For a Modernist artist such as Georgia O'Keeffe, it is normally best to pick something fairly plain so that the artwork itself can take most of the attention.
Options also include glass or plastic covers to protect your print, but all additions will incur extra costs which might be of concern to those who are on a tight budget. Protecting your artwork will help it to last much longer though, and the original colours shouldn't fade as quickly. Some like to buy several O'Keeffe prints together in the same order to save on shipping costs. These can then be rotated around the house every few months in order to freshen up your displays, just as if you had bought new art each time. It is certainly best to make your order with companies based in the same country as otherwise large additional taxes might be due that you were entirely unaware of.